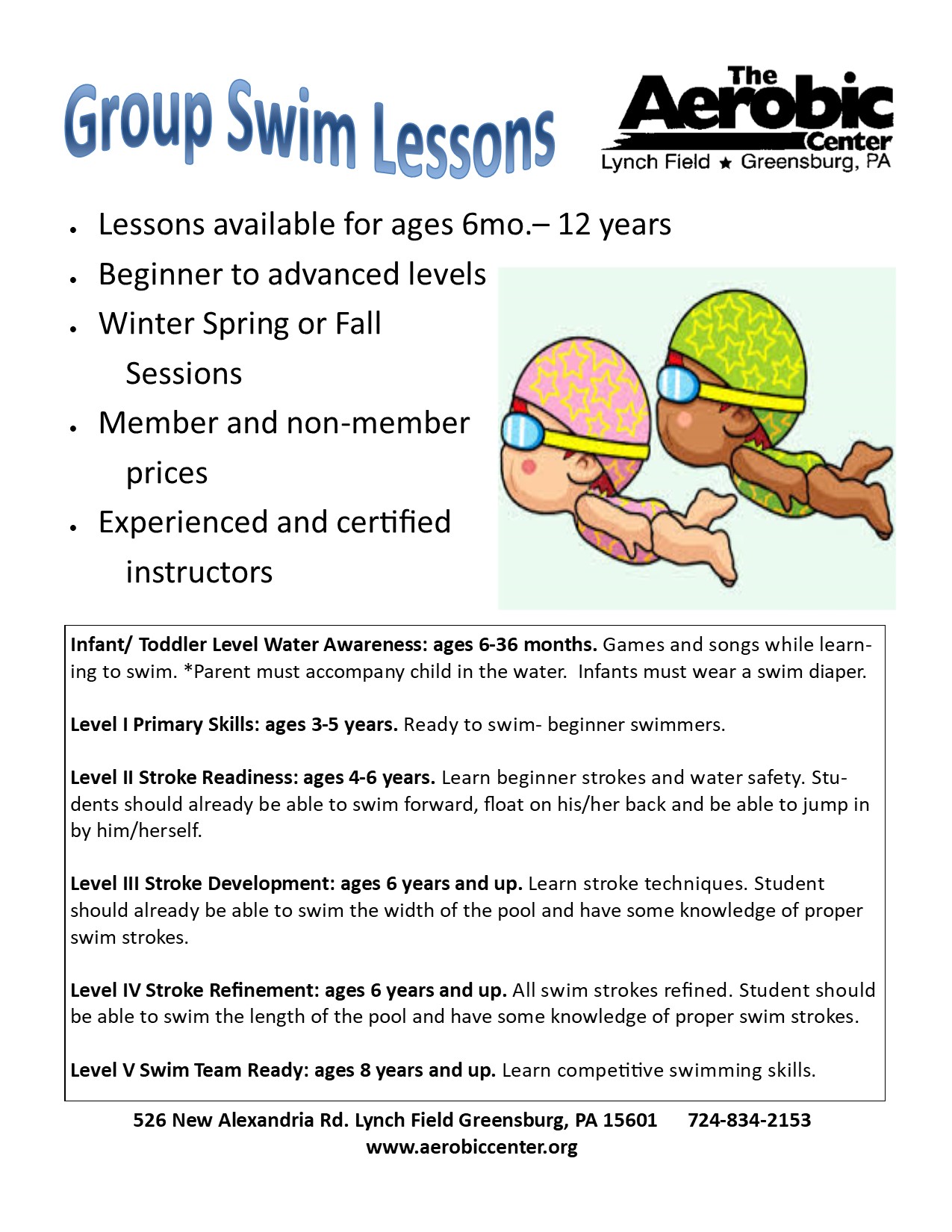 Any mail in registration will not be accepted after the registration deadline, 3/13/19.
THE 7:00 THURSDAY LEVEL 2 & SATURDAY 10:00 INFANT/ TODDLER LEVEL & 10:30 LEVEL 1 CLASSES ARE FULL AND NO LONGER AVAILABLE.
If mailing in your registration, please make check payable to The Aerobic Center.  Our address is posted above.